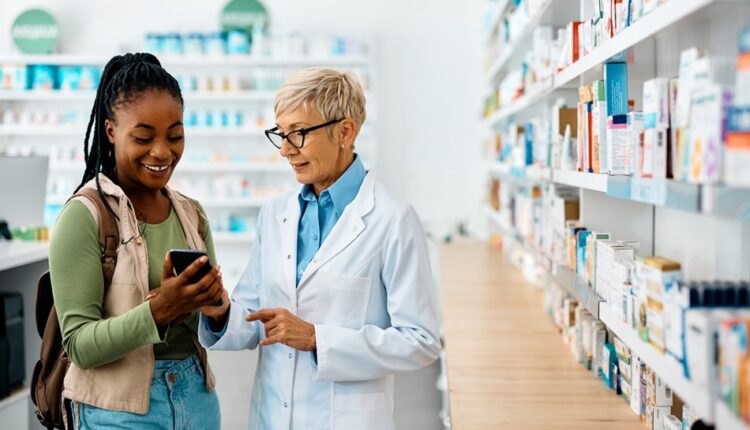 The benefits of an online pharmacy degree
A career as a pharmacist entails handling patients' prescriptions and playing a critical role in patient care. There are several ways to earn the degree that you'll need to start working as a pharmacist, and online schooling has proven to be an effective method for many students. Studying online has several benefits over a traditional classroom setting that may better suit your needs and improve your learning experience.
Learn on your own time
One of the biggest advantages of online schooling is that you can fit your education around your other commitments. If work, school, or other obligations dominate much of your schedule, an online education program can offer you the flexibility to complete your education while taking care of your other responsibilities in life.
Whether you prefer to do your learning early in the morning, in the middle of the day, or late at night, going to school online gives you the chance to design your own schedule. You can also do much of your learning on weekends and holidays if that works best for you.
Recorded lectures allow you to watch in your own time. Likewise, you can complete coursework at times that suit you. As long as you complete the required class hours for each subject, online programs provide unmatched flexibility.
While you're training to become a pharmacist, you'll often still need to complete a certain number of hours of in-person learning, but your school may be able to accommodate any scheduling restrictions that you have so that you can complete the required hours regardless of your other time commitments.
Choose your learning environment
Classroom education isn't for everyone, and an online course allows you to study in a setting that best suits your learning style. As long as you have an internet connection and a computer or mobile device that allows you to access the class online, you can pick a location that's right for you.
Whether you want to learn while relaxing on the couch at home or in a more formal setting, such as your workplace during your breaks, online learning gives you control. You may even choose to change your learning locations frequently if you want more variety.
Wherever you choose to study, it's best to pick a setting that's quiet and free of distractions so that you can focus on each lesson with undivided attention.
Maintain your motivation to learn
When you're expected to attend in-person classes every day, school can feel like a chore. The autonomy of online learning can give you greater control over your education, which can help you stay motivated on your academic journey.
In fact, research has been conducted to support this claim. Research has also shown that comprehension among students can improve with online learning. If online learning suits you, it can be a great way to develop the skills and acquire the qualifications needed to advance your career in pharmacy.
Save on the commute
Getting to class can often be difficult due to a lack of reliable transportation. Especially considering the current high fuel prices, transportation can prove to be a significant barrier for students who are trying to save money.
When you enroll in an online degree program, you can attend classes virtually without having to leave your home, which can save you a lot of money on gas or public transportation costs. You can also avoid the stress and worry of fighting traffic to get to class.
Opportunities for hands-on learning
Like all other aspiring medical professionals pursuing degrees in different branches of medicine, pharmacists need practical, in-person training to become qualified to work. The real-world experiences that you'll need to become a qualified pharmacist can supplement your online learning and give you the well-rounded education to become one of the most valuable professionals in your field.
Some online degree programs include on-campus immersions, and each immersion session may vary in length. During each on-campus immersion period, you'll receive hands-on training and assessments from your instructor to monitor your progress and ensure that you are performing the assigned tasks correctly.
The University of Findlay is an example of a school that offers an online pharmacy degree program that includes on-campus immersions to give students the most enriching educational experience possible. With this program, you can enjoy the benefits of both online learning and in-person sessions.
Enjoy human connection
Just because you're doing much of your learning online doesn't mean that you won't have the chance to connect with instructors and students on a more personal level. Many students have stated that their online school feels almost like a second family.
When you tune in to live online lectures, you will get the chance to interact with the instructor by asking questions and hearing feedback from other students, which can offer a great way to communicate and find commonalities with one another. You can also make friends online by engaging with message boards that feature posts from fellow students.
On-campus immersions offer additional ways to connect with instructors and students. When you see other students who are on the same journey as you at these in-person meetings, you can all experience a greater sense of camaraderie with each other.
Conclusion
Modern technology has expanded the education system and now allows students to learn remotely through their computers or mobile devices. If you think that an online degree program suits your needs in furthering your career as a pharmacist, take the next step toward achieving your goals and enroll in a course.